Happy Cinco de Mayo!
One of our favorite days of the year! and maybe for the wrong reasons.. be sure to check out the amazing deals held on Cinco de Mayo this year:

7-Eleven - Small slurpee for $1 with 4 (FOUR) free mini tacos
Moe's Southwest Grill - 5x points on any order
Chili's - $5 drink deals
Chipotle - "is muh life", Play trivia to win free coupons and bogo deals
---
INDUSTRY NEWS
Walmart Cloud Gaming?
Oopsy whoopsy, someone made a #%#&%$#@#$%&#. In the latest trials between giants Apple and Epic Games, there was an email chain revealed outlining what is being deemed Project Storm, Walmart's Cloud Gaming service.  
Well, maybe not a mistake after all! Walmart had been in discussions with the Epic team in regards to their publishing services. The cloud gaming platform is to be offered through Windows and available to play on your mobile device using a standard gaming controller, or even a $2 device Walmart had planned to sell that clips to your phone.
When? While this is certainly exciting news, and another platform that helps lower the barrier of entry for the gaming industry, it's been almost 3 years since it's surfacing in 2019. Since then, it has been more or less crickets.
When it comes to entering into the gaming industry, and let alone the cloud gaming platform, it helps to have a large access to capital✔️ AND a large consumer base or following ✔️. Walmart has both.
The real question is how their service will compete. The other  main players can be found in GeForce Now, PlayStation Now, Shadow Boost Cloud Gaming, google Stadia, Xbox Game Pass Ultimate, and Amazon Luna.
Time will tell, but the ball is in Walmart's court, and they need to make some announcements detailing more about the service and when or IF they plan to launch it. Stay tuned.
---
GAMES
Before We Leave
Before We Leave this planet, we better make the most of it! More or less, that is what this awesome title will be bringing us. Set to launch May 13th, available on Steam for ($20):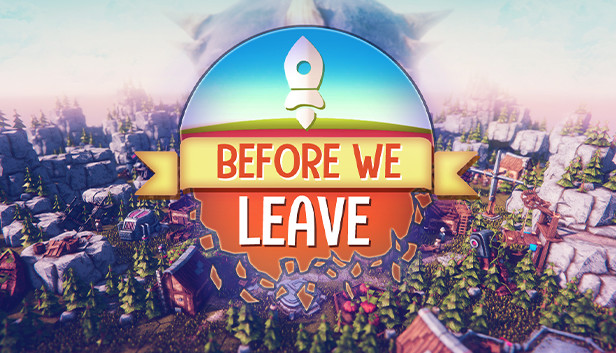 For those OG's out there that remember the game Ikariam, Before We Leave seems to have the appearance of a cross between the Ikariam gameplay and the map found in the popular board game, Catan. The sleek hexagonal design of the map allows for seamless integration and expansion of your empire across the landscape.
Want to grow your town? Add more homes and increase your food supplies. This will be sure to bring more 'Peeps' to your land. Yes, the characters are called Peeps; we love it too. While not as delicious as edible Peeps... the name sheds more light on the game atmosphere. Want to travel abroad? Build your ship port! or... you know, build a rocket to travel to other planets! Need more materials? Chop down trees and build your lumber mill. or... you know, go to those same planets and get rare materials to diversify what you can build!
One of the features we love in Before We Leave is the apparent trade system. The videos found on Steam tease at establishing trade routes between Ship Ports and planets – Ikariam again huh!?
By the looks of the UI, there are plenty of currencies and materials. With a plethora of materials to collect, we imagine this could never get boring when you constantly learn to build new infrastructure over time by discovering new materials and resources. It even appears that you have the ability to fast forward in different multipliers to expedite things, always a nice feature.
The Quick Drop Squad looks forward to the expected launch on May 13th – What do our Quick Droppers think of this new game? Tweet us or message in our Discord #BeforeWeLeave
---
EQUIPMENT
Loupedeck Live Console
Loupedeck, main competition for the StreamDeck? We believe this to be a fantastic play on words... Loupe-->Loop, as in music or audio looping. Nonetheless, this product has plenty of power packed into its amazing interface, instilling magical powers within Content Creators and Streamers around the world.
Time for a fun checklist
Seriously, this thing is juicin' in the technology room. Based on OS support for Windows 10 (c'mon upgrade already!) and Mac 10.13 or higher. Packing a 4.3 inch LCD screen with built in capacitive touch panel, this thing looks sleek. The Loudepeck Live includes 8 round programmable push buttons with individually addressable RGB backlights. In addition to the buttons, there are 6 'endless rotation' encoders with detents and push-button. Not sure what a detent is? Neither were we. QuickDrop google search result: When the rotary spins, it will make a clicking noise. Oh yeah, fancy words! The Loudepeck Live is also powered over USB-C (WIN!) and comes with a USB-C to USB-A adapter for those legacy ports.
Price point price point price point. This thing comes in at $269.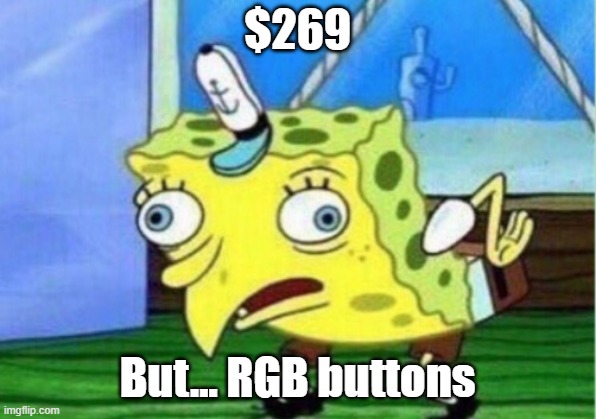 This is steep for those primarily looking to utilize this device for streaming. For the content creators, this may be more stomach-able. With native support for creative platforms such as Adobe - Lightroom Classic, Photoshop CC, Premiere Pro CC, Final Cut Pro X, Illustrator, Audition, After Effects CC, and Ableton Live – this product is much more viable for the CC's out there.
To inquire further or purchase, check it out below:
---
We hope you have an awesome Cinco de Mayo. From the Quick Drop Squad to you, pound some Tacos and Margs today. Cheers!