Jump for joy Quick Droppers, it's finally Friday! What do you like to do during the weekend? For us, we like to relax and play games. Tag us on Twitter with what you're planning to do. Today, we have a few cool news updates for you as well as a new game release that we're excited about.
Today's Daily Drop is 1,156 words, a ~5 minute read.
---
DROPPIN STONKS
Another 💪 Day for Gaming Stocks
The market aka S&P 500 (the 500 largest US companies) had a nice ~1% run yesterday as most industries were up. Gaming stocks outpaced the market and were up ~2% #GoGaming.
Sea Limited ($SE) - A Southeast Asian digital gaming and e-commerce stock rallied 8.6% yesterday after two main events this week. First, $SE reported earnings on Tuesday morning. Bookings were up to $1.1Bn, which is 117% more than the prior year. Their users reach ~650m, which is 61% growth year-over-year (YoY), but also the paying user ratio increased from 12.3% compared to 8.9% a year ago. Increasing absolute users and paying users highlights that the company can grow, while continuing to deepen monetization aka this is exactly what research analysts want to see. Leading to our second point, research analysts increased their target prices on the stock, which may have been one major cause of the rally yesterday.
If you're interested, you can find the quarterly earnings presentation using the link below. You will have to click March Quarter 2021 Results. Warning - there are a lot of numbers and charts, so feel free to reach out with any questions and we will do our best to answer!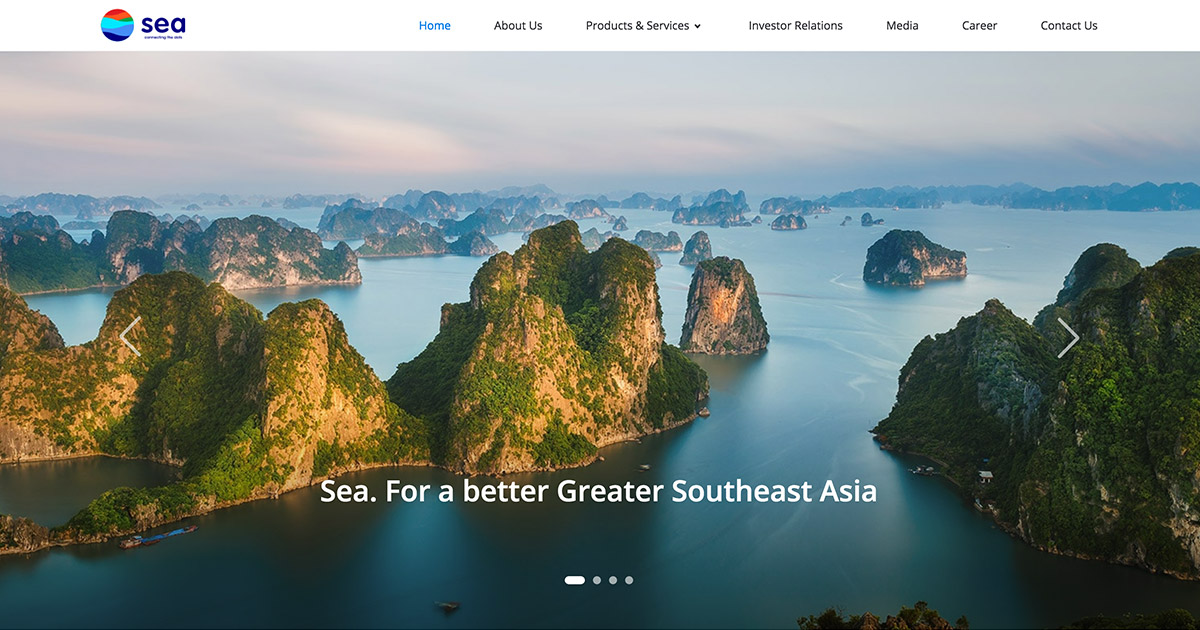 ---
ESPORTS
Jaroslawski retires from Rainbow Six Siege pro
One of the best R6's players ever, Troy Canadian Jaroslawski played his last match as a pro player in the Six Invitational 2021. Jaroslawski initially announced his retirement back in March 2021, after it became known about the postponement of the Six Invitational 2021. But when Ubisoft decided on the exact dates for the R6 World Cup, Jaroslawski volunteered to help his latest Spacestation gaming team in Paris.
In Six Invitational 2021 Spacestation Gaming got into Group B, but won only two matches out of seven. In the Lower Bracket Round 1 Jaroslawski and Co lost against Team oNe 1:2 and took 13th-16th place, earned $55,000.
Jaroslawski is currently one of six players that has won the Six Invitational two times. He won the Six Invitational 2017 with Continuum and the Six Invitational 2020 with Spacestation Gaming, the latter with Bosco who also won his second Six Invitational. During his career, Jaroslawski has won $349,000.
Six Invitational 2021 will take place through the 23rd with $3,000,000 prize pool. The first place team will win a whopping $1,000,000!
---
STORE NEWS
PS5 Restock Leads to Chaos
Walmart restocked their PS5's, and it ended in disaster. Restocks rarely go very well, but this time was particularly bad. The PS5 is certainly a classic case of high demand and low supply. However, from surveys given out at Walmart, almost nobody received a console at the restock. Many weren't even able to get them into their online shopping carts. The typical issues of a restock were definitely present, such as website crashes and having the item out of stock the moment it was placed into the cart, but there were newer issues that arose as well. The restock was broken into two different restocks, one for the regular $500 PS5 and the other one for the $400 PS5. The $400 one sold out in record-breaking time, and the $500 one didn't show up for most of those who purchased it. However, many different people were instead met with the website trying to resell it at a scalping price of over $1000. That listing was reported to be from third-party sellers, and people warned that it shouldn't be trusted. Fans of the console were furious at Walmart, and frustrated that they were unable to get the sought-after device. Walmart will likely face backlash about this for a long time, and many shoppers may never return to the site following the disappointment
---
GAME UPDATES
Overwatch 2 Changes Team Size From 6V6 To 5v5
The game is making a major change from its original team structure. The developers have opted for a 5v5 team instead of the 6v6, which means that the entire thought process in team structuring will change in the upcoming title. The 5v5 team will still be grouping teams together in the queue system, this time with one tank, two support, and two DPS players on each of the teams. Since successful teams are generally comprised of two of each type, switching to just one tank will alter the strategy tremendously. Players who mainly use casual mode may not feel the same effects of changing up the team structure as the non-casual players, but the change will definitely still be there. Blizzard cited that it tested out many different variations of team structures in different amounts, and found 5v5 to be optimal. Some of the reasons for this choice were due to the clunky nature of tanks as well as being able to keep better track of the players during the game.
---
CLIP OF THE WEEK
'Of Bird and Cage' Release Game & Trailer
A metal album presented through a story game. Now that sounds up our alley. Of Bird and Cage just released and we will be sure to check it out. This dark and twisted game is a 2 hour long story of "trauma, violence, and madness based lightly on 'beauty and the beast'." Gitta Barbot, the main character, is a 25 year old drug addict, who looks to escape her captor. You can find the game on Steam (10% off) for $13.49. It seems that the developer, Capricia Productions, put their heart and soul into this game and you can see that through the trailer. Be sure to send us a tweet with your review if you end up playing the game.
Happy Friday everyone, we hope you have a wonderful weekend full of games.